About us
Shango Stone and the Forces of Nature
Text – Maria Alice Pereira da Silva
The right to live, grow and evolve does not belong exclusively to humankind but to all the elements of nature that give us life, like the air we breathe, the water we drink and the daily food we eat. We affect and are affected by each other. We exist on a fabric and network composed of geology, water, land, animals, plants, orishas and human communities. We belong to nature and are expected to take care of it. For, as the verse goes, "without leaves there are no dreams, without leaves there are no celebrations".
The distinctive slogan —"Shango is a narrative network" — and the Digital Platform "Shango Stone: Forces of Nature" have been created with the purpose of promoting a protection network dedicated to the conservation of the Shango Stone site in the Cajazeiras Community in Salvador, Ba. A site of affection and an existential extension for the Greater Salvador's traditional terreiros communities, this sacred site and monument has been the setting for a diverse number of offerings and rites carried out daily by Candomblé adepts belonging to diverse "nations" and liturgies. Moved by their devotions, they carry out there their liturgies and rites dedicated to Shango, to the caboclo and the encantado spirits and to the other deities of the pantheon. What would it be if it weren't for the visible and the invisible efforts and networks dedicated to protect the Stone and its surroundings? Shango Stone is an inextricable part of a social fabric that has resisted all forms of obliteration, religious intolerance, segregation, and environmental and structural racism. Founded first and foremost on its ancestrality, citizenship and cultural diversity, It has boldly moved forward.
Founder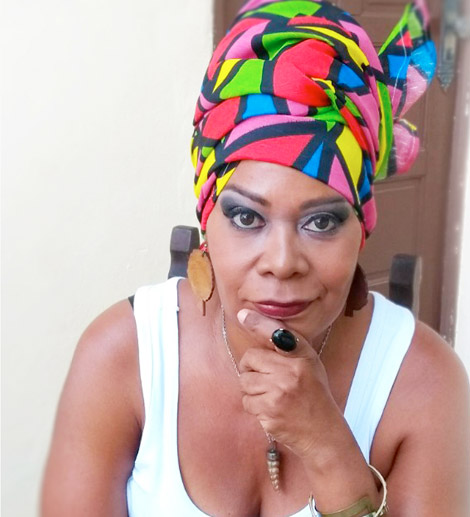 Maria Alice Pereira da Silva
Maria Alice studies African-Brazilian culture. She owns a background in Law and is an expert in human rights, social integration and public policy. Alice holds a Master of Arts degree in Architecture and is a PhD student at the Federal University of Bahia Architecture and Urban Studies School. She's also an author, former president of the Bahia State Bar Association Affirmative Action Commission, and effective member of both the Geographic and Historic Institute of Bahia (IGHB) and the Legal Institute of Bahia (IAB).
Colaboradores
Everaldo Duarte
Economist, writer, leader of Baobá group.
Fábio Macedo Velame
Architect, holds a doctor's degree in Architecture and Urbanism, leader of the research group EtniCidades - PPGAU- UFBA.
Frederico Bomsucesso
Geographer, holds a doctor's degree in Architecture and Urbanism, chronicler.
Jõao Vitor Almeida
Translator and interpreter
Jorge Barreto dos Santos
Tata Mutá Imê
Candomblé Priest
Josenilson Alex da Apresentação
He holds a master's degree and is a Capoeira and Physical Education teacher.
Kátia Silveira
Urbanist and landscape architect.
Mônica Silveira
Biologist and photographer.
Sônia Mendes Reis Nascimento Silva
Business Administrator
Master's student at UFBA'S Graduate Program in Architecture and Urbanism.
Walter Passos
Poet, theologian and historian.
José Augusto Saraiva Pexoto
Master in environmental engineering
Ivanise Senna
Writer and poet